On September 28, 2020, the American Council of Engineering Companies of Wisconsin (ACEC WI) held its annual Division of Facilities Development & Management (DFDM) Collaborative Conference. Due to the pandemic, things were a little different this year. Instead of a full-day event full of roundtables and networking, it was a half day of learning through Zoom meetings. We met with Clark Dietz's Christel Simonis, CCST, an ACEC WI/DFDM committee member and conference attendee, to learn more about the event.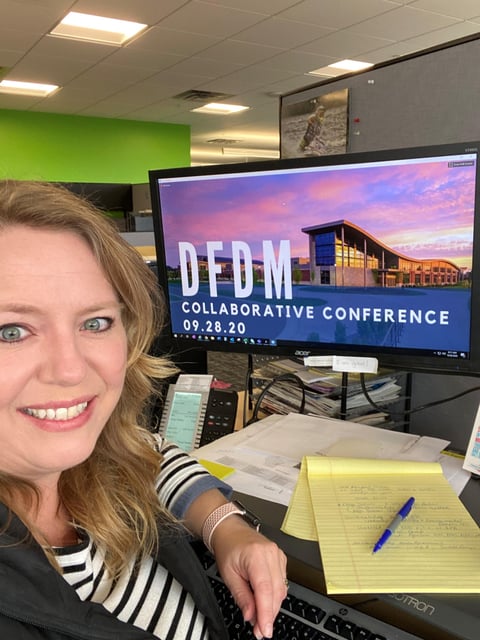 A little background first: as a member of the ACEC WI/DFDM committee, Christel shared its mission to create a healthy environment for engineering firms to advance the prosperity and welfare of Wisconsin. The purpose of the event itself is to educate and collaborate with agencies to promote a sustainable state facilities program. Christel's role as a committee member includes monthly meetings to discuss legislative initiatives that can affect the engineering industry, project process improvements (contractual, procedural, technical), state project challenges, DFDM Collaborative Conference planning, and collaboration with the UWSA (UW System Administration) group.
Here are some of Christel's takeaways from the conference itself:
The State of Wisconsin is

trying to continue the forward progress of projects despite

the pandemic

by

m

aking accommodations to keep possible exposure to a minimum. Some measures used include conducting interviews virtually instead of in person, having staff work remotely where possible, and using DocuSign for parties to electronically sign contracts.


The State is rededicating its commitment to diversity, with a goal of 5% of work being performed by minority and disabled-owned businesses. Wisconsin also is heavily invested in seeking sustainable solutions for all its projects.



There will be some changes

coming with the systems and software

that the DFDM uses, in particular replacing both WisBuild and their

pdf software

. While the WisBuild substitute is still under wraps,

they are beginning to use Bluebeam Software for markups and revisions

. Touted to be easier and more streamlined, it has some interesting functionality. One example

is

that a photo may be taken in the field and inserted into an existing .pdf – something that would definitely prove useful!





Christel learned about some new drone technology, and one speaker discussed the different types of unmanned aircraft and their uses in the field

. She found it interesting to see how construction progress can be documented and how exact the information gathered from the drone actually was.

One

thing

that caught her interest was

how

a drone

's gathered information can be used to

document erosion on banks of water areas, and, utilizing GPS and comparing to previous analyses, show exactly where changes have been occurring over time. She found it fascinating to see trees in one

picture,

and then a later depiction of the precisely same area showing how erosion had resulted in the same trees being

in the

water. The degree of exactitude and visual evidence of changes over time was remarkable!

"Even though we missed out on the roundtable discussions and great networking opportunities of years past, it was a great learning opportunity."
Overall, the content was amazing, and the event was a success, with over 250 engineers in (virtual) attendance – the largest turnout since 2012! Thank you to Christel for taking the time to speak with the marketing team and sharing your insights!