This summer, our nineteen interns will be working on significant infrastructure projects ranging from civil, environmental, transportation, and mechanical engineering. We are excited to have their help while offering opportunities to learn and grow as future licensed engineers.
Clark Dietz offers internships for engineering students located in the Midwest. To apply or learn more about internship opportunities visit our internship webpage here.
Meet some of our interns: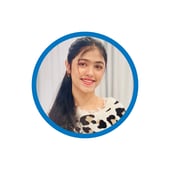 Zainab Amin
Illinois Institute of Technology, Architectural Engineering
"Hello! My name is Zainab. I am a third-year student at IIT majoring Architectural Engineering. I am excited to experience my journey as an intern at Clark Dietz and happy that I am learning a lot of new things. I am grateful to be surrounded by wonderful people who offer guidance and mentorship, creating a nurturing environment that allows me to thrive in this internship experience. In my free time, I like watching movies, go out with my family and friends."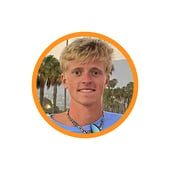 Simeon Ehm
Valparaiso University, Environmental Engineering
"I am from Castle Rock, CO and enjoy being outside with friends and family whenever possible. I run Cross Country & Track at Valpo, and I look forward to furthering my passion for developing sustainable water resource management here at Clark Dietz!"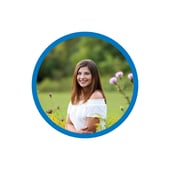 Maria Hubert
Purdue University, Civil Engineering
"Hi! My name is Maria Hubert and I'll be a Senior in Civil Engineering at Purdue University next year. A few of my hobbies include camping, boating, and spending time with family and friends. This is my second summer with Clark Dietz and I'm excited to be back!"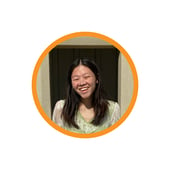 Lane Madsen
Valparaiso University, Civil Engineering
"Hey, I'm Lane and I'll be a senior at Valparaiso University this fall. My major is Civil Engineering and I have a minor in Greek/Roman Studies. Outside of class, I'm involved with things like theatre, sorority life, band, and working at our library's café! I'm so excited to be back for a second year at Clark Dietz – I can't wait to learn more from the amazing people who work here!"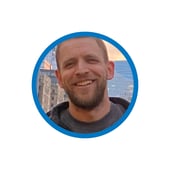 Steven Martin
Parkland College, Construction Management A.A.S
"I am originally from Chicago, IL but have lived in the Champaign area for about 15 years now. Some of my interests include weightlifting, outdoor activities, live music, and traveling."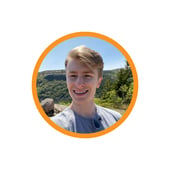 Brandon Tomic
University of Illinois, Civil Engineering
"Hi! I'm Brandon Tomic and I'll be a senior at the University of Illinois at Urbana-Champaign this fall, majoring in civil engineering. In my free time I enjoy working out, cooking, music, and traveling to new places. I'm excited to rejoin the Champaign office's transportation team for my second summer with Clark Dietz!"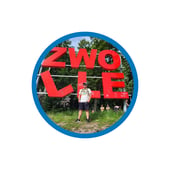 Brandyn Voegeli
UW-Platteville, Civil engineering - Transportation/Municipal emphasis
"I love traveling and paddle boarding. Last summer I got the amazing opportunity to study abroad in the Netherlands and experience Dutch infrastructure and public transportation systems."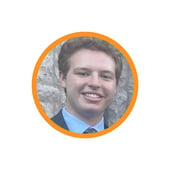 Samuel Yarnot
University of Wisconsin-Milwaukee, Civil Engineering
"This fall, I will be completing my final semester at the University of Wisconsin-Milwaukee majoring in Civil Engineering. On my free time I enjoy kayaking, traveling, and watching sports. Go Bucks!"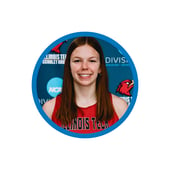 Emma Dutkiewicz
Illinois Institute of Technology, Civil Engineering
"Hi, my name is Emma Dutkiewicz, this fall I will be a fourth year at Illinois Institute of Technology where I am getting my bachelor's in civil engineering, master's in environmental engineering, and minor in sustainability. At IIT I am captain of the swim team, a member of the track and field team, and vice president of an environmental engineering student organization. In my free time I like to ride my bike or roller blade down the lakeshore trail in Chicago."