With Labor Day looming as the non-official end to summer nears, we thought we'd take a quick look at the summer that was for our 2020 engineering interns. Already back at college, they are no doubt busy, but we were lucky enough to catch up with four of our ten interns: Thomas Ciezobka (Northern Illinois), Jayme-Lee Hunter (Southern Indiana), Ryan Moeller (Wisconsin), and Declan Ruiz (Central Indiana). Interns, take it away!


The Work
Declan:
I worked on surveying four different large projects from start to finish, along with multiple other smaller projects. In addition to doing the physical surveying for multiple projects across the state of Indiana, I also learned to perform surveying paperwork, documentation, and research.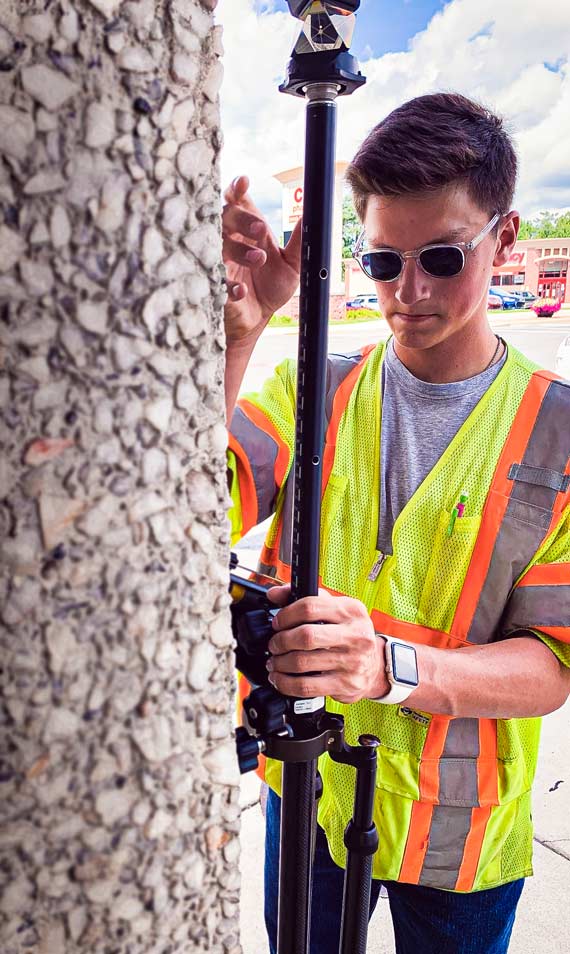 Pictured Above: Declan Ruiz performs on-site surveying work for Clark Dietz


Ryan:
Despite the restrictions in place this summer, I enjoyed the opportunity to explore Milwaukee. My work involved roadway construction observation.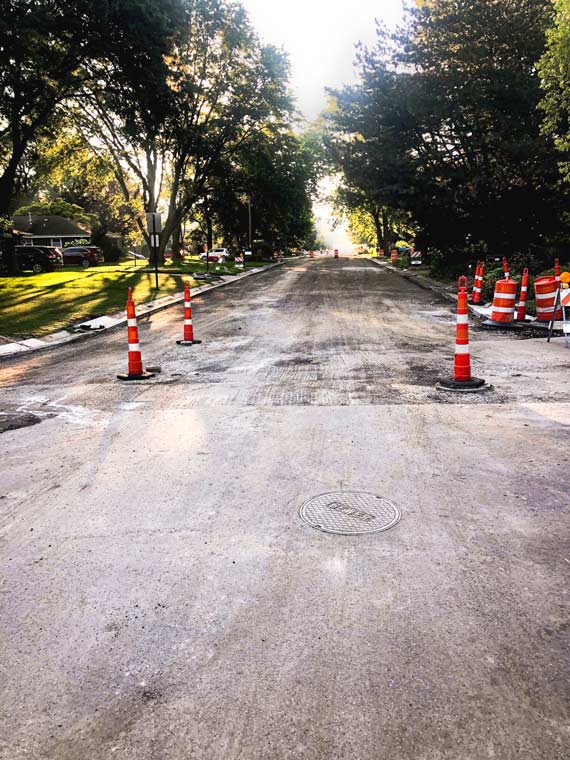 Pictured Above: Ryan Moeller – transportation construction supervision


Jayme-Lee:
One of the most interesting and beneficial parts of my internship was seeing how the many disciplines of civil engineering overlap. I primarily worked as an inspector at the EWSU East Wastewater Treatment Plant in Evansville, which is currently undergoing a $50 million capacity expansion project. I am a very hands-on practical person and loved working at the water treatment plant because every day was different and posed a new challenge. A highlight of my internship was being involved with the process of a concrete slab pour from start to finish beginning early in the morning at 4:30 a.m. It was incredible to see so much of what I have learned in class come together in such a diverse project, and progress over the summer months.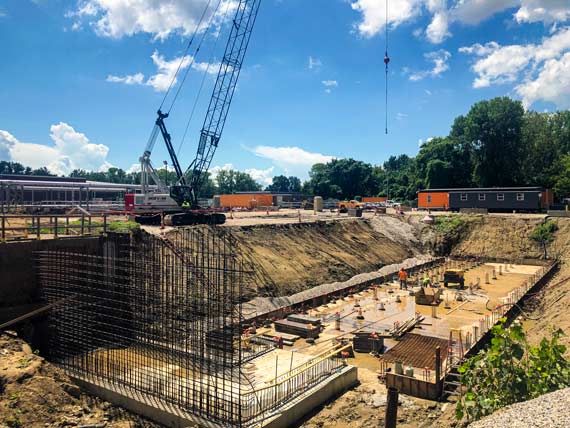 Pictured Above: Jayme-Lee Hunter snaps a pic while observing construction at the basement foundation of the Biological Aerated Filter (BAF) Building at EWSU East Wastewater Treatment Plant

The People
Thomas:
I enjoyed being part of a team and mentored by one of the most knowledgeable project managers in the Midwest. The project managers explained the reasoning behind tasks I received to give me a better grasp of why something must be done a certain way, greatly benefitting my understanding in several key areas such as drainage, driveway modeling and sight distance calculations.
Declan:
Everyone I interacted with at Clark Dietz made me feel welcomed and a part of the team. After about a week of shadowing the survey crew, I was able to perform some of the larger and more repetitive surveying tasks on my own.
Jayme-Lee:
A major part of why I enjoyed my time at Clark Dietz so much was because of the people. Right from the very start, I felt welcomed and supported, even from a virtual setting! Because of this, I believe I was able to get the most out of my experience and build some great connections. I truly am grateful for those who helped make my internship so incredible.

The Educational
Declan:
I learned that meticulous attention to detail is the key to surveying, with the goal to make the engineers' job easier.
Ryan:
I learned on the job things that had never been covered in the classroom, making me feel a lot more confident about what I thought I already knew.
Jayme-Lee:
I gained experience with a range of construction inspection techniques, including assisting with drone photography and monitoring construction methods to ensure they were in accordance with project plans and specifications. College can only prepare you so much for the reality of the civil engineering industry, and my internship has excelled my professional and personal growth tremendously.


Thomas:
I acquired an exceptional amount of experience with 3D modeling on MicroStation, which will significantly benefit my future career in transportation.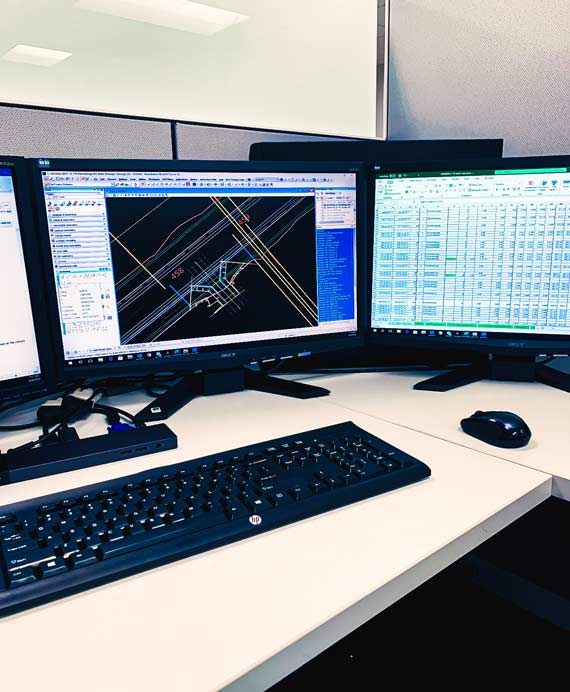 Pictured Above: Thomas Ciezobka's work station in our Oakbrook Terrace Office

Future Plans and Goals
Declan:
I cannot wait for next summer to continue working with Clark Dietz. Hopefully by then the world will have settled down, things can go back to normal, and everyone can come back to the office!
Jayme-Lee:
My experience reinforced my interest in the environmental side of civil engineering while also increasing my interest in the construction pathway. I've seen that a job that has a mix of field work and office work is ideal, as I wouldn't want to be stuck in front of a computer screen all day. I want to pursue a career in one or a mixture of the following: environmental engineering, water resources engineering, construction engineering, and all with a focus on sustainability. At some point in my career, I want to be involved in an organization like Engineers Without Borders so I can use my expertise to help serve and contribute to communities in need around the world and better their standards of living. I believe the world urgently needs to be restructured in a significantly more sustainable, efficient, and simple way to preserve its natural resources, and I want to be a part of this initiative.

Final Thoughts
Jayme-Lee:
My internship at Clark Dietz has motivated me to continue my engineering education as well as pursue engineering innovation to further projects' functionality and sustainability. I am very excited about going back to school, ready to apply the wealth of knowledge and experience I have gained over the summer.
Thomas:
This internship has given me the experience to become a more knowledgeable and successful future engineer.
Ryan:
I learned a lot and am much better prepared for this school year and the future. A huge thanks to Clark Dietz and everyone I worked with this summer.
Declan:
I want to say thank you again for such an amazing summer internship. I am looking forward to finishing my sophomore year at the University of Cincinnati then coming back to work!

A big thank you to the four who made time to talk with us about their summer experiences, and to all ten of the 2020 interns for the enthusiasm, intelligence, and creativity they shared over the last three months. We will miss you all, and good luck back at school!