I love helping people. It's in my nature. And if I can't help, I try to find someone who can. I moved to Perry County eight years ago after living in the Dallas-Fort Worth area for nearly 28 years. Perry and Spencer Counties were always home to me, from traveling back and forth as a kid into adulthood. I've been able to leverage my big city life-to-rural experience by helping Indiana's rural communities today. I have a strong desire to help rural communities overcome economic development challenges, obtain grants, and learn about other programs to address their needs. A community's needs are always on my mind, which is how I learned of, and ultimately helped obtain, the Rural Economic Development Innovation (REDI) grant for Spencer County.
While meeting with USDA about another project, I explained how Spencer County struggles in an economic development capacity, from infrastructure and housing to broadband as their neighboring communities were advancing ahead. The director mentioned that the USDA Rural Development had the perfect program to fit their needs, but the deadline was less than two weeks away. If Spencer County had a shot, I had to act fast!

The REDI Opportunity
Prior to the REDI conversation, I coordinated with Spencer County's Regional Chamber of Commerce, Lincolnland Economic Development, their Community Foundation and Tourism in forming the Spencer County Alliance (SCA). When I learned of the REDI Grant opportunity, I immediately reached out to everyone and called for a special meeting. I presented the REDI program and created an outline of the grant, it's process, and explained how we would go about the submission. I stressed how important it was to demonstrate the community's support and passion for the County's needs. As a result, we ended up with 26 support letters, which is amazing! And, the best part? They were ALL different, no template letters. That goes to show how dedicated the community is to further economic development and quality of life.
With only eight days, I had many 3:00 a.m. nights of working on the grant and coordinating with everyone. Right before submitting the application, I was told typically around 80 applicants apply. I went back and tweaked it as much as I could, writing to speak to the reader's heart. It was a team effort! The collaboration among those local organizations brought them together in such a way that it really left a sense of pride, which was great moving forward. When USDA notified us that we were the sole-selected recipient for Indiana, it didn't click at first. Then, USDA explained that Spencer County was the only recipient in Indiana, and one in 47 in the entire nation. The news shocked us all! Little ol' Spencer County, chalked one up for Indiana! The Indiana Director for USDA called me and said that our application was phenomenal, but what made it stellar was the amount of support letters. They were all different, from the heart, and not boilerplate. When strategizing beforehand this was something I stressed to the community, "I want you to talk from the heart about why this grant is so important to Spencer County." They all did an amazing job! They were so proud and happy. And, this is one of the many reasons why I love my job!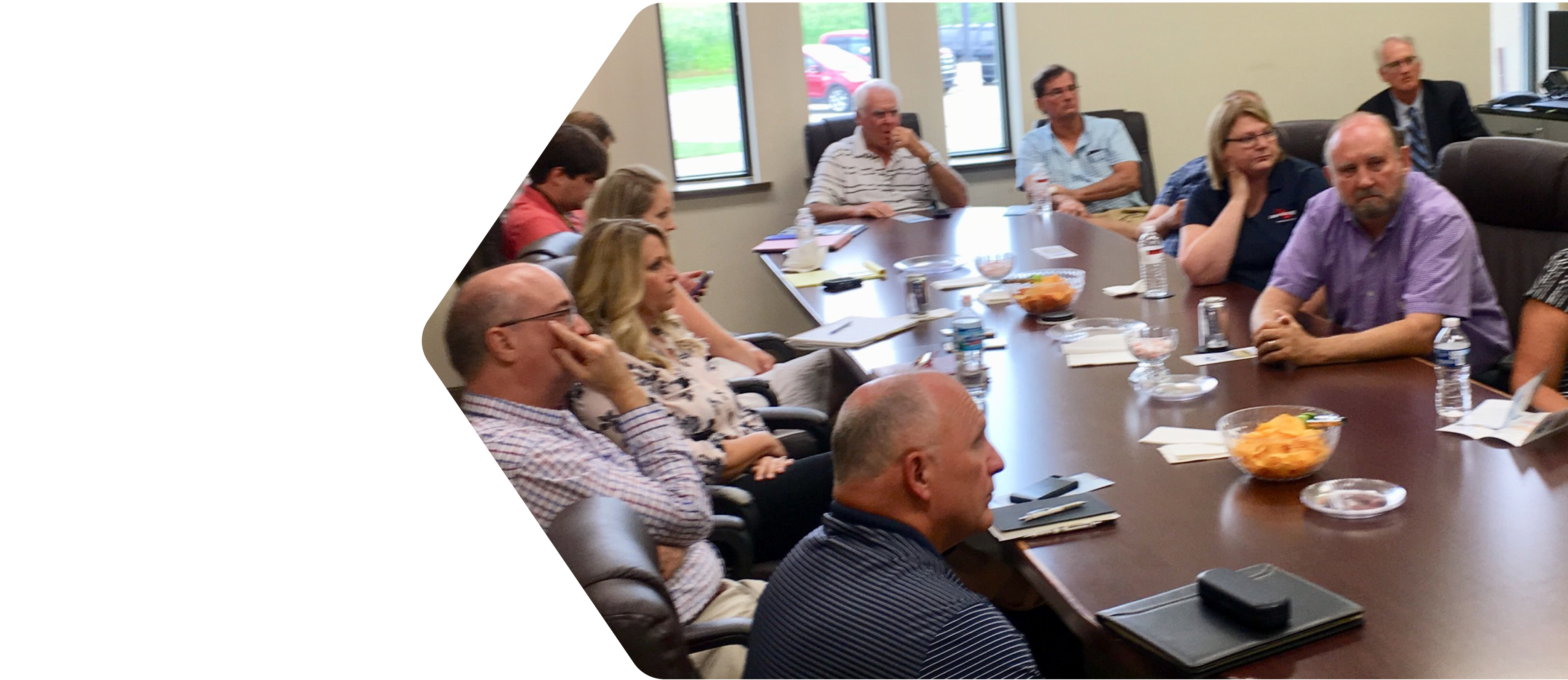 Home Is Where the Heart Is
I love where I live because of this kind [REDI process] of community involvement. Everyone is passionate about helping one another. By serving on several boards and committees, and in different counties, it has enabled me to truly learn what struggles rural communities have and where they lack in amenities, services and other needs. It's also great to see what they put together on their own. They really know how to come together to make something happen.
One board I proudly serve is with the Indiana 15 Regional Planning Commission. The full Board is made up of 40 members of six counties, cities, and towns. It's like one big family. I like to take that feeling everywhere I go. When I talk to someone about a project, that's not my only focus. I want to hear how their day is going and how their kids doing. It's not just about business, I end up making friends along the way. I find that I can help communities more if I know more about them, and they know more about me as well. It instills trust moving forward.

Organization Is Key
On a typical day, I travel to about three, sometimes four, clients a day. For administrative tasks, I head into our New Albany office. That's when I download my information and notes on everything. It's important to be organized. You'll laugh, but I have a different color binder for every board/committee! The one for Spencer County has several tabs for the various committees. I keep these binders in the back of my car. It just helps keep me organized.





The general area I travel goes from Clark County all the way to Vanderburgh, up to Martin and Orange Counties. If you were to draw an oval circle around the counties in Southern Indiana along Interstate 64, it's most of those north and south. I try to make my day productive. If I'm going to a county meeting, I try to pop in and say "hi" to the Mayor, Town Manager, or highway departments within that county. Sometimes I walk in while someone is talking about a situation, and I'm right there to help. So, the timing is perfect.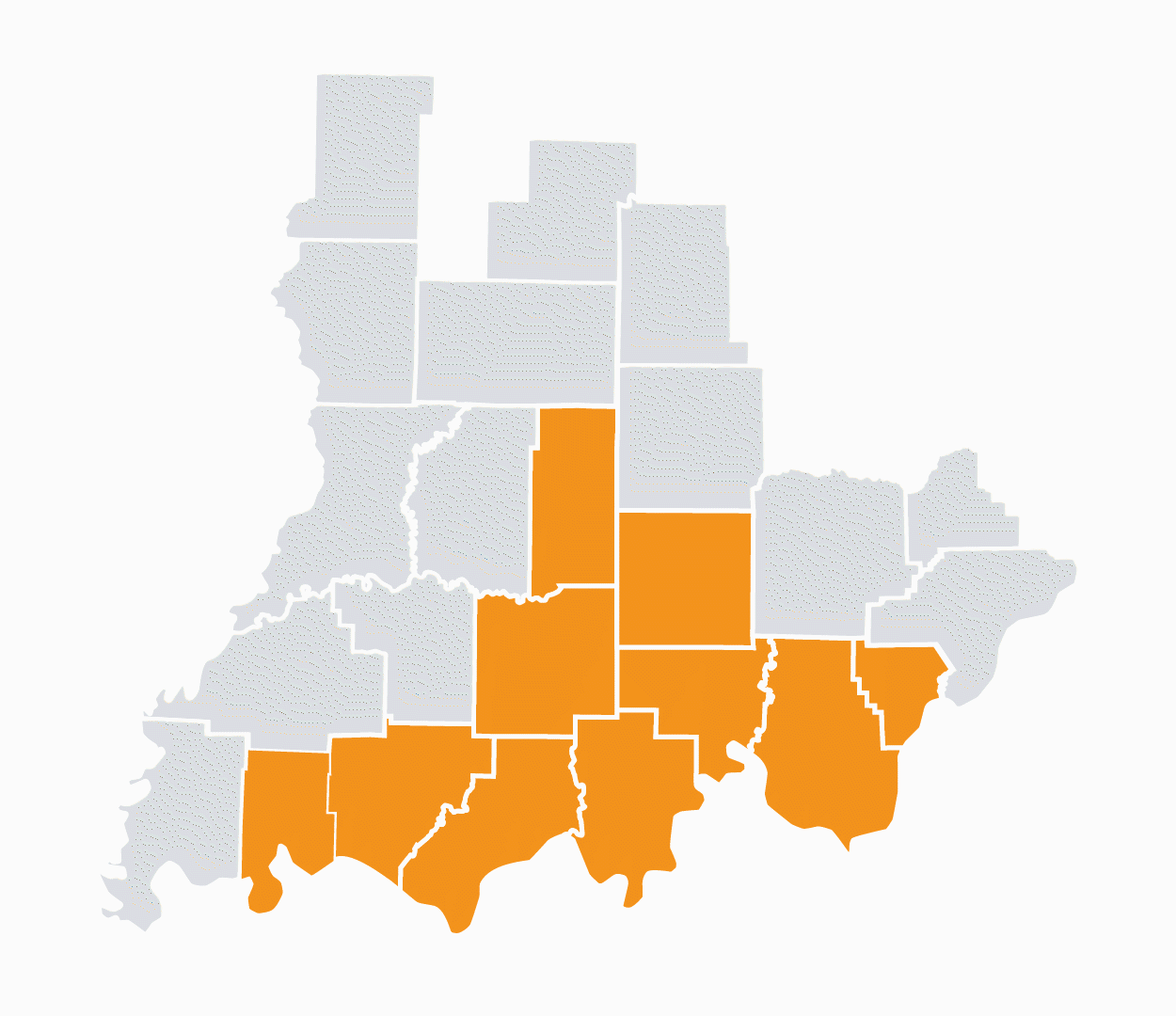 Recently, I made a unique trip to Kosciusko County Highway Department. It's farther north, which isn't my general area, but I've known them for five or six years. Every year at the Purdue Road School or the Commissioners Conference, we always talk about getting together to discuss projects. This last time I said, "Ok, I need to make it out there." Driving around their county, I could see their roads and bridges firsthand, not to mention the beautiful sights in general. Trips like this allow our clients to feel that Clark Dietz is looking out for them and goes (literally) the extra mile.

I'm Here to Help!
I kind of consider myself "project" development, because when I'm visiting a site, I might see that their initial concern may be something else or in addition to something happening further downstream. It's good when I can catch a major issue at an early stage to prevent it from becoming costly to our clients. Saving money for rural communities means a lot to me, as does the service they receive. Many small communities aren't as fortunate as others to have access to funds that larger communities do, so I try to find savings for them in any way that I can.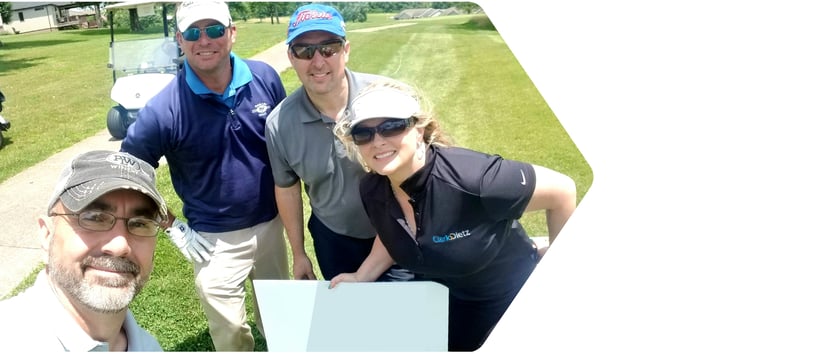 It's important that these communities stay in-the-know. There are always programs and funding changes, and sometimes federal state funds go away. I like to keep people updated on these changes. The State of Indiana does a great job at providing information online where you can subscribe. Also, there are many great associations for rural communities, which helps them learn about programs. Clark Dietz is a part of many of those organizations. If my rural clients are unable to make it to a conference or a meeting, because of budget or personal resources, I try my best to attend so I can gather and relay the information back to them.
Funding and grant processes can be intimidating, so I like to keep myself accessible to local communities. When I'm on the road again, let me know if you'd like me to stop by. Whether you're looking for funding, pursuing a specific grant, or need help determining your project needs, I'm here to help. Let's see what we can accomplish together.