Explore our map to find out what's possible.
On Monday, January 7, 2019, INDOT issued a call for projects regarding the Community Crossings Matching Grant Program. The call will close Friday, February 1, 2019, at 5 PM Eastern Standard Time. If you miss the deadline, there will be another call issued in July. But you don't need to wait! We're telling you about this because we don't want you to miss out. It's a great opportunity for all Indiana city, town and county governments to obtain funding for improvements to local roads and bridges.

We realize that applying for grants can be stressful, confusing, and sometimes time-consuming. Bringing some lightness to this might help. Before going deeper into the process have fun exploring our decision tree infographic to see if you're eligible and want to apply. Obtaining the funds needed for your project is worth the effort as you watch your community thrive. Travel along our map and start the journey.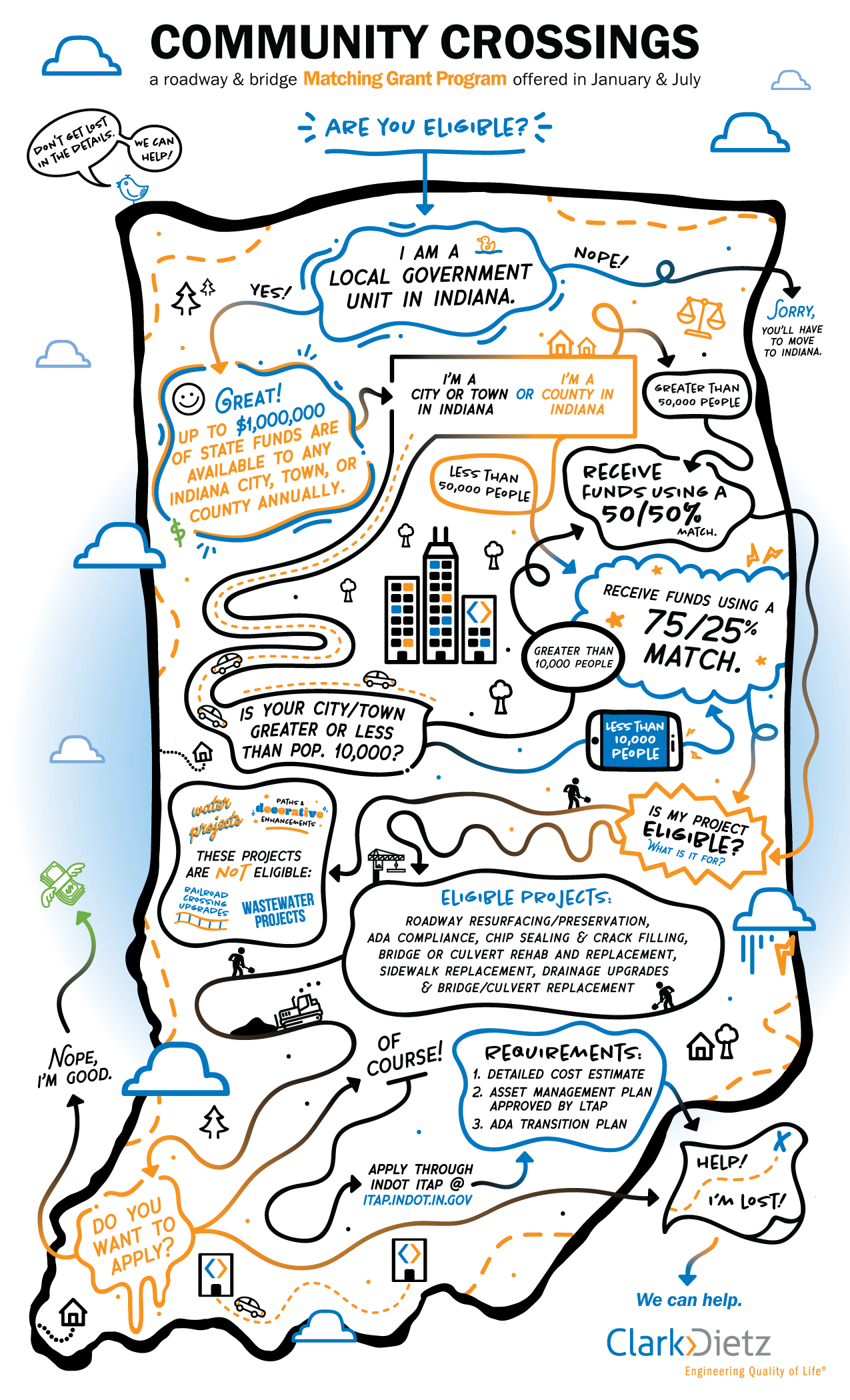 ---
A

bout the Author

Wes Christmas, PE, ENV SP has worked as a consulting engineer and has excelled in his technical expertise in planning, design and construction of road reconstruction and rehabilitation improvements, stormwater, water and wastewater collection/distribution systems. Mr. Christmas is a registered professional engineer in both Indiana and Kentucky. He currently serves as Treasurer and Senior Vice President for Clark Dietz and has served on the Board of Directors since 2012. Mr. Christmas also serves as the Indiana Regional Director.