One of the things that sets Clark Dietz apart is its commitment to the communities it serves. In addition to making sure the work we do as a company benefits our communities, many of our staff members also volunteer in their personal lives. We're delighted to highlight some of these individual staff contributions and the work they do outside of the office to make the world a better place.


Champion of Trees, Scourge of Honeysuckle
We started by talking to Aaron Barding, one of our staff engineers, about his environmental conservation work with both Keep Indianapolis Beautiful (KIB) and Hamilton County SWCD.

Pictured above: Keep Indianapolis Beautiful Inc. logo (Left), Hamilton County SWCD Logo (Right)


KIB's goal is to plant as many trees as possible in the greater Indianapolis area. It schedules dates and times (usually on a Saturday) when people can sign up to gather in a certain location, planting as many as 30-50 trees per volunteer session.
By contrast, the Hamilton County SWCD works to eradicate invasive species. The organization coordinates outings where volunteers work to uproot invasive plants such as honeysuckle, an aggressive and fast-growing plant currently pervasive in Hamilton County where its early-sprouting, dense foliage chokes out sunlight for other plants.
Aaron is an outdoorsy sort with a great love of nature, spurring his decision to volunteer his time to help promote a healthy local ecosystem. "I love going on hikes and being out in nature, and I love native ecosystems," said Aaron. "I'm fascinated by the science behind it, and how the plants get nutrition. I know a lot of these native ecosystems are no longer here because of human development, so this work is very important. The native plants help our planet, they sequester carbon, and they provide a habitat for other species. I love being part of the effort to restore and protect biodiversity."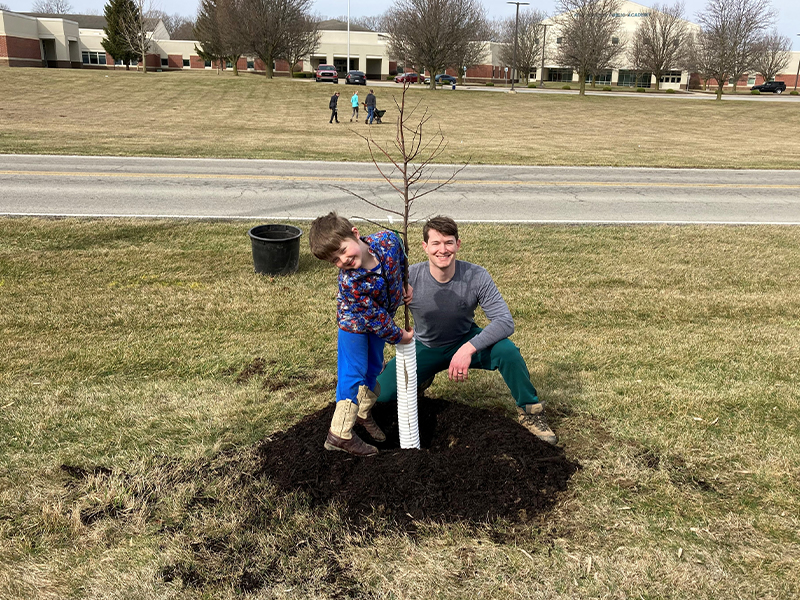 Healthy Food and City Green Space Through Community Gardens
Aaron is also interested in community vegetable gardens, which can provide free or low-cost food for those who wouldn't otherwise be able to afford it, in addition to beautifying urban areas and benefiting the environment. "There are a lot of places where vegetable gardens can be placed, and I think those would be very beneficial for the communities that don't have much money because that could be a good resource for them to get their food," said Aaron.
Aaron also pointed out the noticeable difference it makes to be in an area with trees and plants compared to an urban environment where you're surrounded by concrete. Not only are green spaces prettier and more pleasant places to visit, they also help keep the area cool by providing shade and reducing temperatures that tend to rise as a result of all the concrete trapping and radiating heat in a phenomenon known as the Urban Heat Island Effect.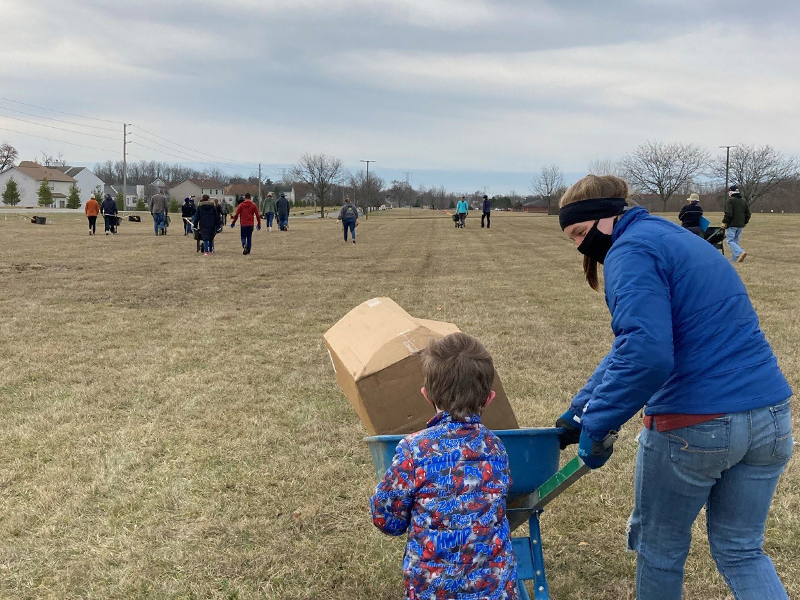 Aaron is fairly new to the world of environmental conservation, with personal research prompting him to seek out organizations where he could volunteer to promote environmental initiatives. As a father of young children, he's hoping to get his kids actively involved in promoting biodiversity and a healthy native ecosystem as soon as they're old enough, establishing a family tradition of volunteerism and environmental stewardship.
Thank you, Aaron, for both your service and your willingness to share with us. We are grateful for your efforts and altruism!